App-free Video Conferencing for Unlimited Users
Most video conferencing solutions require users to download an app or signup and create an account to be able to use their service. Apart from it being time-consuming, downloading video conferencing apps can also be a security risk as well as a barrier for users.
3CX's integrated video conferencing solution is an easy to use and app-free collaboration tool. This means that the meeting participants you invite will not need to download any apps or create any accounts to be able to join your meeting. All they need to do is click on the video conferencing meeting link from their browser and voila! They're in.
Hassle-Free Video Conference. No downloads or apps
3CX allows its users to harness high-quality video and voice through their web browser. Participants will be able to seamlessly join meetings without the need to download any additional software or apps, enabling a better user experience for your partners, customers and employees.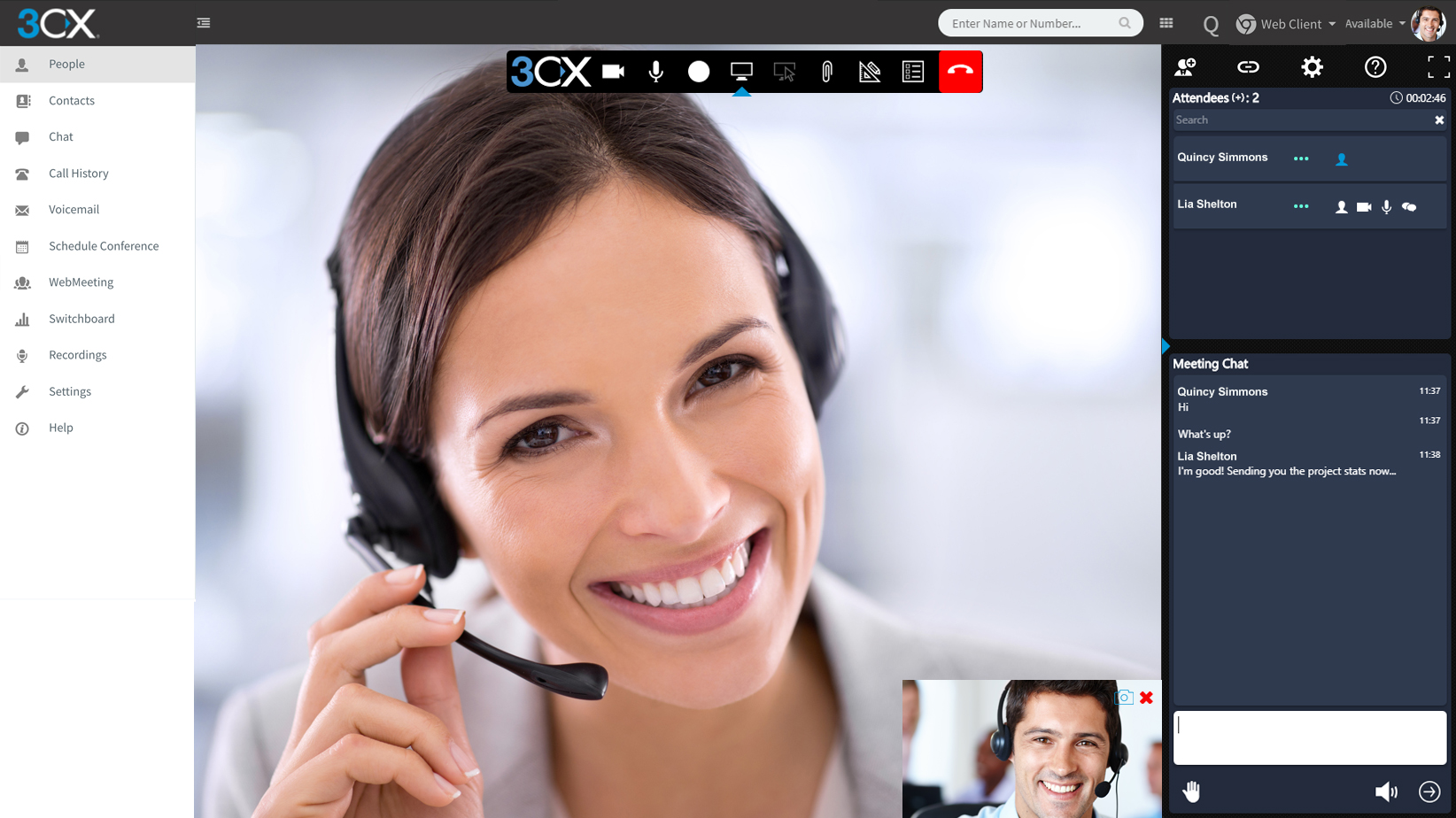 No extra downloads or signups
Easily set up remote business meetings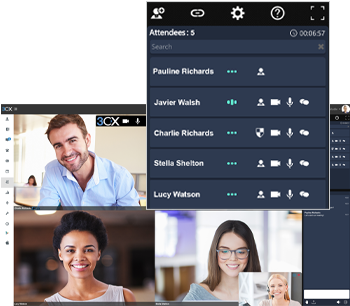 Video Conferencing at No Extra Cost
Forget about paying monthly subscription fees for each user which make a dent in your wallet. 3CX's video conferencing feature is included at no additional cost. "Unlimited users" means inefficient and unprofessional account sharing is eliminated.
Pricing based on the number of participants, no per user licensing
No monthly costs, just one low, yearly payment
Unlimited users and no time limit no matter the package
Integrated with 3CX – free for up to 250 participants

Online Meeting, Presentation or Remote Assistance – it Caters for all
3CX's web conferencing has all the features to hold a one-on-one person meeting, a sales presentation, a team meeting, a webinar or even an online classroom. 3CX allows you to set up hassle-free online meeting rooms with all the necessary tools for any given circumstance – remote workers can even use their mobile devices to join meetings.
Meeting reports are sent to organizer at the end of each meeting
Remote control and screen sharing for quick & easy troubleshooting
Upload PDFs and share documents
Easy to use polling tool for feedback