As a transport company, we strongly rely on our phone system to interact with our customers, suppliers and external employees.
We invited 3SIP Services to offer us a new PBX to replace our old outdated hardware-based PBX.
The 3SIP Team, throughout the whole process of designing, implementing and commissioning our new software-based solution, were very informative, reliable and professional.
The 3SIP Team provided an expert level of training and ongoing support, with no downtime to our operations before, during or after the implementation of our new PBX.
Our operations required a customised PBX solution, and 3SIP were able to implement our requirements without hesitation, while also making recommendations to further improve our operations.
We have no hesitation in recommending 3SIP Services to any business that requires a new PBX solution or an upgrade to their existing solution. They are not just another Telco, but a solutions provider.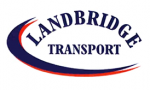 Sam Costanzo
Director | Landbridge Transport
Orhan and his team have magnificent customer service which is exemplified by the way they are always contactable, their eagerness to solve any problem that comes up and also their 'no problem too large or too small' attitude.
What started as a 'Person to call when the computer isn't working' relationship, has now grown to a 'Call Orhan first before making a move' relationship, as Orhan tends to have a solution for all problems/ideas.
The other thing about Orhan is his ability to explain IT in plain layman English, not IT jargon.
In short, I would definitely recommend Orhan and 3SIP Services for any of your IT and Communications related issues and needs.

Michelle Kingsland
Egisto Solictors